Best Psychiatrist in Delhi – Delhi Mind Clinic Karol Bagh New Delhi



Slide 1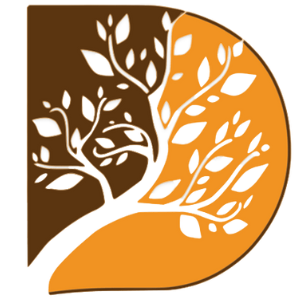 There is Hope... Even when your mind tells you there isn't.
Looking for the Best Psychiatrist in Delhi ?
With over 20+ Years of Experience Dr. Paramjeet Singh and Dr. Sugandha Gupta are amongst the best Psychiatrists in Delhi NCR
Slide 2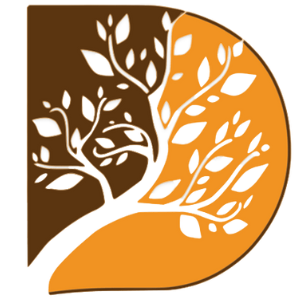 Best Depression Treatment Doctors in Delhi
It is estimated that about 5.6 Crore Indian Suffer from Depression in its various forms. Don't Keep Suffering - Contact us Today...
Position: Senior Psychiatrist
Degrees: MBBS, DNB Psychiatry
Email: [email protected]
Dr. Sugandha Gupta is the Founder & Director of Delhi Mind Clinic, Karol Bagh. As a budding doctor in her graduation years, Dr. Sugandha developed a keen interest in the study of the human mind and behaviors. She hence chose Psychiatry as her Specialization.
She did her post-graduation at Sir Ganga Ram Hospital, the leading hospital in central Delhi where she worked under the most Senior Psychiatrists of Delhi. A staunch believer in the Bio- Psycho- Social Model of Psychiatric illness, she strives to help her patients holistically deal with mental illness. Continue Reading – Click to Know More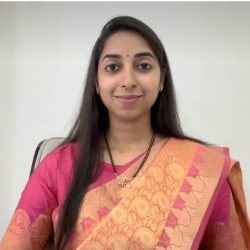 Mrs. Nikita Jain
Position: Clinical Psychologist
Degrees: B.A.(Psy. H), M.A. (Psy.), M.Phil (Clinical Psy.)
Email: [email protected]

Mrs. Nikita Jain is the clinical psychologist and child psychologist at Delhi Mind Clinic. Always fascinated with the working of the human mind, she is very passionate about her work. Mrs. Nikita did her Mphil in clinical psychology at IHBAS (Institute Of Human Behavior & Allied Science), Dilshad Garden where she worked with a wide variety of mental illnesses across all age groups. Continue Reading – Click to Know More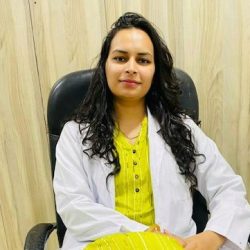 Tamanna Kharb
Position: Clinical psychologist and child psychologist
Degrees: Ph. D Scholar Clinical Psychology
Email: [email protected]
Mrs. Tamanna Kharb is the clinical psychologist and Best child psychologist at Delhi Mind Clinic. Always fascinated with the working of the human mind, she is very passionate about her work. Continue Reading – Click to Know More
Ms. Pooja Sharma
Position: Psychologist
Degrees: B.A. Hons Psychology, MA :Specialization Clinical Psychology, Mphil Clinical Psychology (RCI Registered)
Email: [email protected]
Ms. Pooja Sharma is an RCI registered Clinical Psychologist at Delhi Mind Clinic. As A counselor and Psychologist, she is Compassionate, attentive, and dedicated to patient education and effective administration of therapy. Continue Reading – Click to Know More
16 Years of Medical Excellence

Welcome to Delhi Mind Clinic – Best Psychiatrist In Delhi
Delhi Mind Clinic is a Neuro – Psychiatry Clinic running at Karol Bagh, Delhi. The clinic provides services of Neuropsychiatry, Psychiatry, Counseling(Psychotherapy), and Psychological testing under a single roof. The clinic also provides complete Clinical Psychology services in form of Counseling/Psychotherapy and different types of Psychological testing.
With over 20 Years of combined Psychiatry experience between them, Dr. Paramjeet Singh and Dr. Sugandha Gupta are regular panelists in various news channels discussions and are constantly featured amongst the best psychiatrist in Delhi NCR region.
Best Psychiatrist in Delhi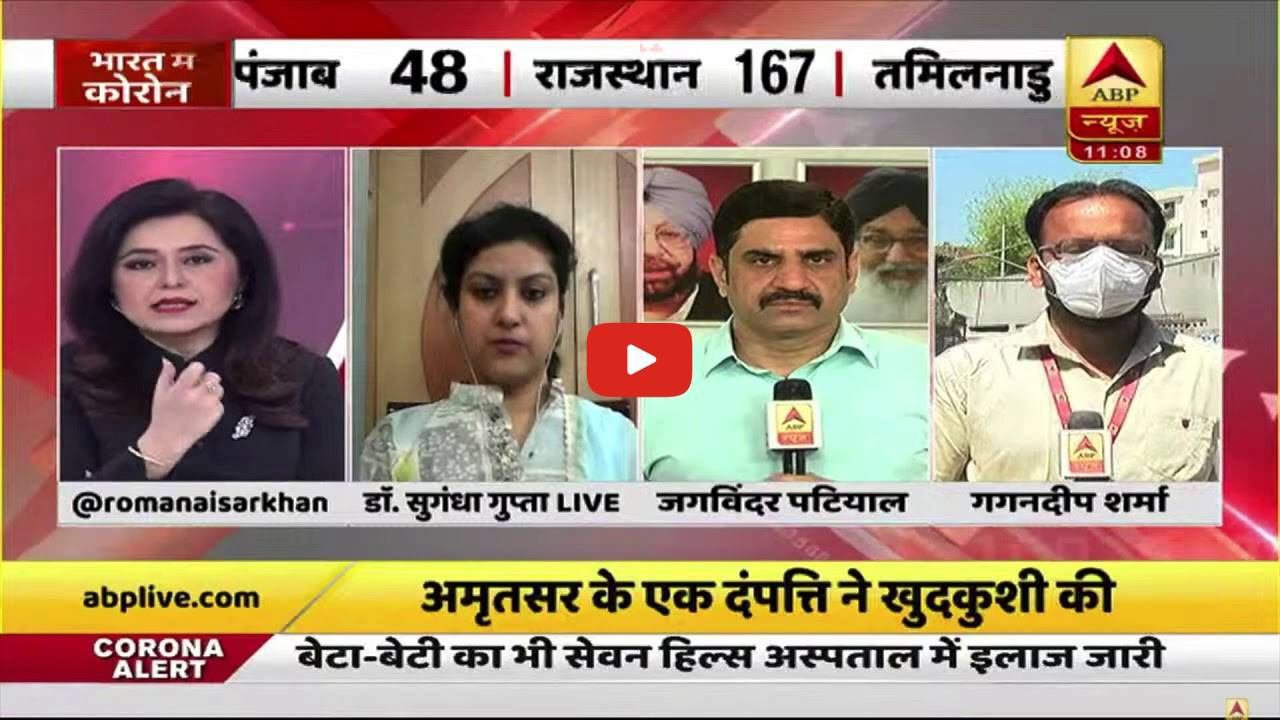 MENTAL HEALTH DISORDERS
Assessment & Management of Severe Mental Illnesses & Common Mental Disorders through Pharmacological & psychological means.

PSYCHOLOGICAL SERVICES
Psychotherapy & counseling by Trained & Experienced Therapists. Psychodiagnostics & Psychological testing for IQ,, SLD(dyslexia), Personality tests etc

SPECIALTY SERVICES
Child guidance & Intellectual Disability, Geriatric Services, Psychosexual Disorders, NeuroPsyciatric Disorders
Spectrum Of Services.



Mission & Vision Statement
We use a multi-modality approach to first identify the hurdles facing a patient's health,and then identify methods to effectively build a better picture of health.
Our Mission
The mission of Delhi Mind Clinic is to provide the best scientific evidence-based treatment for mental health ailments and become the Best psychiatrist hospital in Delhi. To promote positive mental health and resilience in the persons who seek help for mental health. To increase mental health literacy and awareness amongst the general population and alleviate stigma and ostracization of the mentally ill.
Vision Statement
The vision is to make mental health services available in a cost effective manner for people staying in Delhi and adjoining areas. Create  a sustainable model of mental healthcare delivery to ensure stigma and barrier free treatment for the mentally ill.
Clinic Principles
Scientific evidence based treatment delivered with empathy, genuineness, warmth and in a non judgmental manner. Respecting and supporting the rights based approach and following the correct ethical model. Supporting the person realize the full potential and defeat mental illness.
Our Patients Love us on Google

Dr. Paramjeet Singh & Sugandha Gupta are constantly voted to be amongst the best psychiatrist in Delhi NCR. See the latest Feedback we have from our patients - all verified by Google.
Hemika Agrawal
Dr Paramjeet is one of the best psychiatrists in Delhi. He has a very polite, empathetic, yet assertive nature, the balance of which is essential in any psychiatrist.
Swati Rauniyar
I have a good experience with Dr. Paramjeet Singh. He understands what patient is going through. He uses medicines along with natural remedies to cure patients, which is good.
Akshat Kohli
Dr. Paramjeet Singh has been very helpful, caring and compassionate. The treatment worked very well. I would recommend him wholeheartedly.
Range of Services
Depression
Panic Disorder
Specific Phobias
OCD
Social Anxiety Disorder
Bipolar Disorder
Mania
Schizophrenia
Delusional Disorder
Psychosis
PTSD
Somatoform Disorder
Fibromyalgia
Chronic Fatigue Syndrome
Conversion or Dissociative Disorders
Migraine
IBS
Alzheimer's Disease
Dementia
Alcohol Dependence
OPIOD Depenendence
Cannabis Use Disorder
Mobile Addiction
Gaming addiction
Nicotine/ Cigerette/Tobacco Dependence
Psychosexual Disorders
Erectile Dysfunction
Premature Ejaculation
Sleep related Disorders &
Personality Disorders
ADHD
Autism
Anger Management.
CBT for Depression
CBT for OCD
CBT for Panic Disorder
CBT for Phobias
Interpersonal Therapy.
Psychodynamic Psychotherpy.
Expanding the horizons beyond the Clinic
Patient Information
To seek an appointment with our Psychiatrist or Clinical Psychologist you may
Call/text or whatsapp on 7838387944 or 8803860386
Leave a message on website chat
Walk in consultation are also available in the scheduled timings of doctor at the clinic
The prescription will be shared on whatsapp/ e mail as provided by you at the time of consultation.
You may use the digital copy or may take a print as per your convenience.
Collect and share previous medical records and investigation reports
Write notes of your health condition
You may bring a person who can provide health information to your health care provider (optional for persons over 18)
Write down and discuss major queries and dilemmas
Reach on time to cut down waiting time
Be patient, help will be provided in best possible manner.
Follow the advice and share all relevant details
Keep up the follow up appointment and do not self medicate or stop medication without doctor's advice.
Our Blog
The team of Psychiatrists and Psychologists at Delhi Mind Clinic regularly participates in panel discussions on TV and are constantly featured in newspapers & magazines.
Exceptional service, Exceptional care
01.
Calm and peaceful environment
As you enter the Clinic, a Calm and Peaceful environment along with our cooperative clinic assistant staff will help you relax and feel comfortable.
02.
Team of experienced Professionals
A team of experts with training and experience in various modalities of psychiatric treatments and psychological services will aid in your journey of recovery.
03.
Personalized care
A compassionate client centred approach focused on helping an individual get healthy as per his/her needs and pace will help you be a partner in your own well being journey.
Psychiatrist in Delhi - Frequently Asked Questions
What is a Psychiatrist?
Psychiatrists are doctors trained in Allopathic medicine with an MBBS degree which takes about 5and half years to complete. This is followed by an additional 3 year post graduate training in mental health. Hence, Psychiatrists are allopathic doctors trained to assess, diagnose, treat mental heath disorders such as Depression, Anxiety, OCD, Addictive disorders, Bipolar Affective disorders, Mania, Childhood behavioral disorders, Dementia amongst many others.
What Does a Psychiatrist do?
A Psychiatrist attempts to assess if there is the presence of any mental health issue/concern/illness or disorder in a person. A Psychiatrist also tries to understand how one's Life situations, personality, genetics etc contribute to the presence of any mental health disorder in a patient. This is done by interviewing the person, his close family members, discussing any medical illness that he may have and any treatment for the same. Doctor may also advise some blood tests or MRI etc to evaluate the same. Sometimes a psychologist may also be assigned to asses the person with the help of some questionaires and tests to understand the person's psyche in more details.
What are the qualifications of a Psychiatrist?
Psychiatrists are doctors trained in Allopathic medicine with an MBBS degree which takes about 5and half years to complete. This is followed by an additional 3 year post graduate training in mental health.
How to choose a Psychiatrist?
Choosing a Psychiatrist as per your needs is an important task. Even though we generaly ask for recomendations from family and friends for a agood child specialist or orthopedician, we may not be comfortable revealing our mental health concerns to known ones due to privacy issues, fear of being judged or feeling embarassed. Going to a same Psychiatrist as another friend or family member can also be a concern for privacy reasons. So, to choose a Psychiatrist look for 1. easy accessibility – as Psychiatric consultations are frequent or regular, choose a aPsychiatrist who is close by. 2. Exprience – read about educational qualifications, previous experience at reputed hospitals and years of experience to decide. 3. Gender – feel free to look for a Psychiatrist of the gender you would feel comfortable sharing your intimate thoughts, relationship issues or any other sensitive topics. 4. You could also read the reviews provided by different patients previously to se if you feel connected to with the Psychiatrist.
What is the difference between a psychologist and a psychiatrist?
A psychiatrist is a doctor trained in medicine and specifically in treating health concerns related to the brain and nervous system . A psychiatrist can treat your condition by prescribing you medication. A Psychologist on the other hand is a counselor who is not trained to pescribe you medicine. A Psychologist ie trained to hep you get better by using talk herapy or counseling which may involve individual counseling, couple counseling, family counseling etc. Even though all Psychiatrists are trained to do couneling, no Psychologist is trained to be a doctor . However, depending on one's symptoms, one may reqire both or one and both are helpful in treating mental health disorders or Psychological disorders.
What conditions do Psychiatrists treat?
Psychiatrists can treat almost al mental health disorders or Psychological issues. such as :Depression, Anxiety, Obsessive Compulsive disorder, Post Traumatic Stress Disorder, Migraine, Psychogenic epilepsy, Psychosis, Schizophrenia, Dementia, Alzheimer's etc. In children, Bed wetting, Attention deficit Hyperactivity Disorder, Autism, Behavioural issues, Intellectual Disability or Low IQ etc.
Can Psychiatrists provide counselling?
Yes, all Psychiatrists are trained and experienced to provide all Kinds of Counselling. However, they may work as a team with Psychologists to provide the same as per patient's needs
When should an individual consult a Psychiatrist?
One should consult a Psychiatrist if one feels that their emotional or Psychological concerns are causing difficulty in their work, studies, relationships, physical well being and so on. Additionally if your family or loved one's report that your behaviour has been changed for the worse, do consult a Psychiatrist. Lastly, if there are some stressful life situations , loss of loved one, increased use of alcohol or drugs, anger issues, death wishes etc, Please Consult a Psychiatrist.
Can Psychiatrists treat schizophrenia?
Yes. Schizophrenia is primarily treated by Psychiatrists. Even though Physicians, Neurologists can prescribe medication for schizophrenia , it is still advisable to consult a Psychiatrist. Schizophrenia is a serious Mental Health Disorder which is primarily treated with medication and Counselling is used to provide support, Explain the illness to the family, teaching them how to adapt and supporting the patient.
Who Should You Ask?
Talk to a friend or family member first. See if it helps. you could also talk to your school or college counsellor. Most offices also provide mental health support services these days. However, if it doesn't help or is not available, you could talk to either a Psychiatrist or Psychologist who will diagnose your condition and guide you accordingly.i
How often should an individual visit a Psychiatrist?
It is Recommended to Consult A psychiatrist as and when need arises. If however, You are on regular medication, you should follow the instructions of the treating doctor and visit as he or she advises. Generally in Acute phase of illness, the follow ups are planned at shorter intervals but as patient gets better, Your Psychiatrist will space out your follow ups.
How can an individual consult a Psychiatrist?
It is always advisable to prebook an appointment to consult a Psychiatrist. Although, tele-consultation services are available, it is recommended to visit in person as the rapport, ease of communication, trust and discussion can be better as compared to a virtual session where one may feel inhibited. If however, Genuine limitations exist and one has to tele-consult, Please ensure to keep all your previous documents, test reports, medications at hand . Also keep a list of points you want to bring to the Psychiatrist's notice with you to avoid missing anything important and to structure your session well.
Can Psychiatrists do counselling?
Yes, all Psychiatrists are trained and experienced to provide all Kinds of Counselling. However, they may work as a team ofPsychologists to provide the same as per patient's needs
When should I go to the Psychiatrist?
Here are Few indications: recent traumatic life incidents, long standing trauma, increased use of alcohol etc, self use of sleeping pills, symptoms consistent with a psychiatric illness, unexplained physical symptoms such as pain and aches, sleep related issues, loss of memory, impaired quality of work, anger issues, thoughts of dying, a loved one showing signs of mental illness or psychological stress, a loved one expressing need to visit a mental health needs.
Do Psychiatrists perform surgeries?
Psychiatrists, do not perform Surgeries. The same is done by neurosurgeons. Psychiatrist treat by prescribing medication , providing counselling or sometimes Electroconvulsive therapy(electric shock), Deep brain stimulation etc.