Slide 1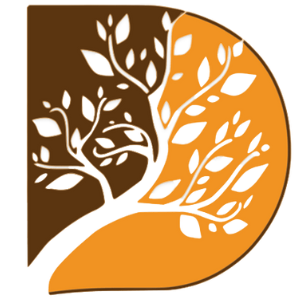 There is Hope... Even when your mind tells you there isn't.
Looking for the Best Psychiatrist in Delhi ?
With over 20+ Years of Experience Dr. Paramjeet Singh and Dr. Sugandha Gupta are amongst the best Psychiatrists in Delhi NCR
Slide 2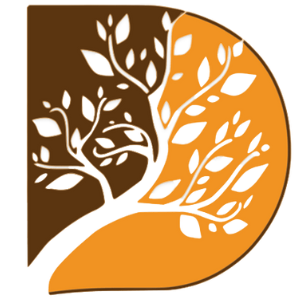 Best Depression Treatment Doctors in Delhi
It is estimated that about 5.6 Crore Indian Suffer from Depression in its various forms. Don't Keep Suffering - Contact us Today...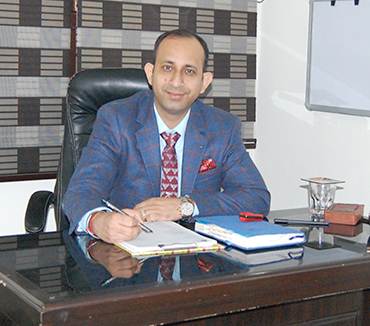 Dr. Paramjeet Singh
Position: Senior Consultant
Degrees: MBBS, MD
Email: [email protected]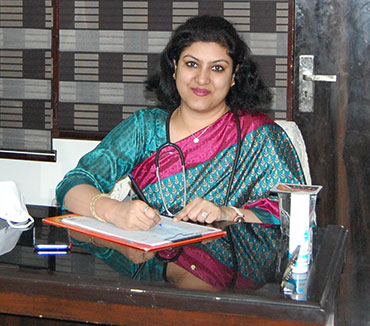 Dr. Sugandha Gupta
Position: Senior Psychiatrist
Degrees: MBBS, DNB Psychiatry
Email: [email protected]
Dr. Sugandha Gupta is the Founder & Director of Delhi Mind Clinic, Karol Bagh. As a budding doctor in her graduation years, Dr. Sugandha developed a keen interest in the study of the human mind and behaviors. She hence chose Psychiatry as her Specialization.
She did her post-graduation at Sir Ganga Ram Hospital, the leading hospital in central Delhi where she worked under the most Senior Psychiatrists of Delhi. A staunch believer in the Bio- Psycho- Social Model of Psychiatric illness, she strives to help her patients holistically deal with mental illness. Continue Reading – Click to Know More
16 Years of Medical Excellence

Welcome to Delhi Mind Clinic – Best Psychiatrist In Delhi
Delhi Mind Clinic is a Neuro – Psychiatry Clinic running at Karol Bagh, Delhi. The clinic provides services of Neuropsychiatry, Psychiatry, Counseling(Psychotherapy), and Psychological testing under a single roof. The clinic also provides complete Clinical Psychology services in form of Counseling/Psychotherapy and different types of Psychological testing.
With over 20 Years of combined Psychiatry experience between them, Dr. Paramjeet Singh and Dr. Sugandha Gupta are regular panelists in various news channels discussions and are constantly featured amongst the best psychiatrist in Delhi NCR region.
Best Psychiatrist in Delhi

MENTAL HEALTH DISORDERS
Assessment & Management of Severe Mental Illnesses & Common Mental Disorders through Pharmacological & psychological means.

PSYCHOLOGICAL SERVICES
Psychotherapy & counseling by Trained & Experienced Therapists. Psychodiagnostics & Psychological testing for IQ,, SLD(dyslexia), Personality tests etc

SPECIALTY SERVICES
Child guidance & Intellectual Disability, Geriatric Services, Psychosexual Disorders, NeuroPsyciatric Disorders
Spectrum Of Services.



Mission & Vision Statement
We use a multi-modality approach to first identify the hurdles facing a patient's health,and then identify methods to effectively build a better picture of health.
Our Mission
The mission of Delhi Mind Clinic is to provide the best scientific evidence-based treatment for mental health ailments and become the Best psychiatrist hospital in Delhi. To promote positive mental health and resilience in the persons who seek help for mental health. To increase mental health literacy and awareness amongst the general population and alleviate stigma and ostracization of the mentally ill.
Vision Statement
The vision is to make mental health services available in a cost effective manner for people staying in Delhi and adjoining areas. Create  a sustainable model of mental healthcare delivery to ensure stigma and barrier free treatment for the mentally ill.
Clinic Principles
Scientific evidence based treatment delivered with empathy, genuineness, warmth and in a non judgmental manner. Respecting and supporting the rights based approach and following the correct ethical model. Supporting the person realize the full potential and defeat mental illness.
Our Patients Love us on Google

Dr. Paramjeet Singh & Sugandha Gupta are constantly voted to be amongst the best psychiatrist in Delhi NCR. See the latest Feedback we have from our patients - all verified by Google.
Hemika Agrawal
Dr Paramjeet is one of the best psychiatrists in Delhi. He has a very polite, empathetic, yet assertive nature, the balance of which is essential in any psychiatrist.
Swati Rauniyar
I have a good experience with Dr. Paramjeet Singh. He understands what patient is going through. He uses medicines along with natural remedies to cure patients, which is good.
Akshat Kohli
Dr. Paramjeet Singh has been very helpful, caring and compassionate. The treatment worked very well. I would recommend him wholeheartedly.
Range of Services
Depression
Panic Disorder
Specific Phobias
OCD
Social Anxiety Disorder
Bipolar Disorder
Mania
Schizophrenia
Delusional Disorder
Psychosis
PTSD
Somatoform Disorder
Fibromyalgia
Chronic Fatigue Syndrome
Conversion or Dissociative Disorders
Migraine
IBS
Alzheimer's Disease
Dementia
Alcohol Dependence
OPIOD Depenendence
Cannabis Use Disorder
Mobile Addiction
Gaming addiction
Nicotine/ Cigerette/Tobacco Dependence
Psychosexual Disorders
Erectile Dysfunction
Premature Ejaculation
Sleep related Disorders &
Personality Disorders
ADHD
Autism
Anger Management.
CBT for Depression
CBT for OCD
CBT for Panic Disorder
CBT for Phobias
Interpersonal Therapy.
Psychodynamic Psychotherpy.
Expanding the horizons beyond the Clinic
Patient Information
To seek an appointment with our Psychiatrist or Clinical Psychologist you may
Call/text or whatsapp on 7838387944 or 8803860386
Leave a message on website chat
Walk in consultation are also available in the scheduled timings of doctor at the clinic
The prescription will be shared on whatsapp/ e mail as provided by you at the time of consultation.
You may use the digital copy or may take a print as per your convenience.
Collect and share previous medical records and investigation reports
Write notes of your health condition
You may bring a person who can provide health information to your health care provider (optional for persons over 18)
Write down and discuss major queries and dilemmas
Reach on time to cut down waiting time
Be patient, help will be provided in best possible manner.
Follow the advice and share all relevant details
Keep up the follow up appointment and do not self medicate or stop medication without doctor's advice.
Our Blog
The team of Psychiatrists and Psychologists at Delhi Mind Clinic regularly participates in panel discussions on TV and are constantly featured in newspapers & magazines.
Exceptional service, Exceptional care
01.
Calm and peaceful environment
As you enter the Clinic, a Calm and Peaceful environment along with our cooperative clinic assistant staff will help you relax and feel comfortable.
02.
Team of experienced Professionals
A team of experts with training and experience in various modalities of psychiatric treatments and psychological services will aid in your journey of recovery.
03.
Personalized care
A compassionate client centred approach focused on helping an individual get healthy as per his/her needs and pace will help you be a partner in your own well being journey.