Depression
Best Psychiatrist For Depression Treatment in Delhi
At Delhi Mind Clinic, we understand that depression can be a difficult and isolating experience. That's why we are dedicated to providing the best possible depression treatment services for our clients.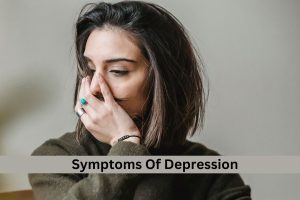 Our team of experienced mental health professionals specializes in helping individuals suffering from depression to identify the root cause of their symptoms and develop strategies for managing them. We tailor our treatment plans to meet each individual's specific needs, taking into account their history, lifestyle and goals.
Our evidence-based therapies include cognitive-behavioural therapy, interpersonal therapy, group therapy and medication management. With our help, our clients can learn how to cope with depression and live healthier, more fulfilling lives. If you or someone you know is struggling with depression, please contact us today to learn more about how we can help.
Delhi Mind Clinic |  Depression Treatment in Delhi
Welcoming you to the Delhi Mind Clinic in Karol Bagh, Delhi. We are committed to offering people of all ages professional, caring mental health care. Our team of top psychologists and psychiatrists in Delhi is dedicated to assisting our patients in realising their full potential and leading satisfying lives.
In addition to individual, group, and family therapy, our clinic also provides medication management services and assistance for patients with co-occurring physical and mental health disorders. Additionally, we provide personalised treatment plans for conditions like schizoprenia, bipolar disorder, and depression.
We are dedicated to educating the public about mental health and the value of getting help when it's needed, in addition to providing therapeutic services. For people, families, and organisations, we provide a range of instructional workshops and materials.
We appreciate you thinking of our clinic for your mental health need. We are eager to collaborate with you and be there for you while you pursue wellness.