World Mental Health Day 2016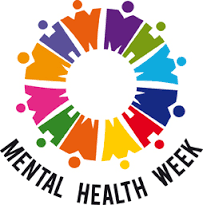 The world mental health day is celebrated every year on the 10th of October to create awareness about mental illness in the masses.
The first mental health day was celebrated in 1942 and since then has been carried n with greater participation till date.
This year's mental health day theme is – Psychological First Aid!
What is psychological first aid?
In the simplest of words it means providing psychological & social support to a person in distress.
Who all can do it?
Anyone with the right guidance can, you need not be a doctor, counselor, nurse or religious figure.
When can it be done?
1. any natural disaster – floods, droughts, terror attacks, riots.
2. any personal distress – robbery, divorce, death of a loved one, loss of job.
3. anyone suffering from violence or abuse at home or work.
Why do we need Psychological First Aid?
People do better in long term if
 They feel safe, connected to others, calm & hopeful.
 They have access to social, physical & emotional support
 They regain a sense of control by being able to help themselves.
Principles of Psychological first aid:
PREPARE – learn about
• Crisis event
• Available services & support
• Safety & security concerns
LOOK – observe for
• Safety
• People with obvious urgent basic needs
• People with serious distress reactions
LISTEN-
• Make contact with people needing support
• Ask about their needs & concerns
• Listen to them, help them feel calm.
LINK-
• Help people's basic needs& access services
• Help people cope with problems
• Give information
• Connect people with loved ones and social support.